Ladama Business Consultancy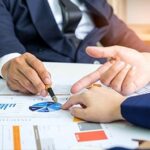 Ladama Consulting has been the partner of choice for over 25 years as each of our consultants is a recognized leader in their respective fields. We have carefully managed an impressive list of client portfolios using a curated blend of solutions tailored to their needs and long-term goals.
Our relationships built upon trust and results is the key to leveraging success for all of our network partners. Not only can we provide pinnacle business services and trusted advice, but our contact list for personal introductions is unmatched. Further, our experience makes doing business with overseas partners effortless and without the risks inherent in emerging markets. This includes:
Proven results with experience
Global network of partners
Personal relationships with key government contacts
Extensive knowledge of regulatory compliance processes
Our services include:
1. Business Plan Development for nonprofits and profit-making organizations
2. Registration and Due Diligence of nonprofits in Nigeria–
3. Proposal Writing
4. Business Scanning/Environmental Scanning/Content Analysis and due diligence for identification of local donors for grants in Nigeria (
5. Training – Business Development, Leadership and Management
a. Resource Diversification
b. Result Based Strategic Management Training
c. Transformational Leadership
d. Board Governance
e. Conflict Management
f. Succession Planning
g. Result based Strategic Thinking
h. Strategic Planning and Development
i. Communication
j. Organization Development
k. Result Based Strategic Management Trainings of CEOs and Board
i. Board Governance
ii. Conflict Management
iii. Succession Planning
Let's discuss the right strategy for your needs today and a plan to build toward successful options tomorrow.