Welcome to Ladama Consultancy LLC
Welcome to Ladama Consultancy LLC, a global-leading consultancy company dedicated to providing industry-specific advice, expertise, and competent solutions. We are a reputable international consultancy company with a focus on Special Education Therapy Consultancy, Education Consultancy, Business Consultancy, Entertainment Consultancy, and Event Planning and Management Consultancy.
Ladama Consultancy LLC was founded by Dr. Badewa T. Adejugbe-Williams, the CEO of, Royal School of Educational Therapy Foundation (www.rseducationaltherapy.com). Ladama was established on the ideology that individuals and organizations would do better with specific professional advice, expertise, and competent solution. With this in mind, Ladama has steadily helped individuals and organizations within and beyond Africa become the best they can be.
Our consultancy service is to individuals, and organizations interested in establishing and growing their businesses in Nigeria, the United Kingdom, and the United States of America. Our expertise covers the following functional areas but is not limited to;
Ø Facilities
Ø Finance and Accounting
Ø Human Resources
Ø Information technology
Ø Procurement
Ø Administration
Ø Research administration
Ø Evaluation
Ø Capacity Building and a lot more
"Our success as a company is solely on client's satisfaction and growth and we never lose focus of that fact".
If your interest is in finding competent solutions, accomplishing goals, exploring new skills, gaining extensive knowledge of your market, devising strategic plans, or breaking new grounds in your business, then trust us to guide you expertly.
Ø INTEGRITY: At Ladama, a good name is better than riches. We are committed to offering transparent services. We seek to carry our clients along, every step of the process. Accountability is a part of our culture.
Ø COMPASSIONATE: We are here because we understand that every business gets to struggle at one point. We go into every meeting with a sincere desire to proffer solutions. Our interest is to help you fix all and move forward without judgments.
Ø EXCELLENCE: We engage outstanding and ethical practices in achieving results, and we are committed to what we do.
Ø CUSTOMER-ORIENTED: We understand that our success as a firm is solely dependent on our client's satisfaction and so, we remain passionate about every client irrespective of their size or industry. We never lose focus of the fact that our clients are part of the reason we are in business.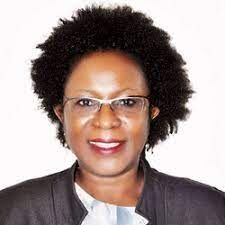 Executive Director. Ed.D, ET/P, M.Ed, M.SpEd
She is an Educational Specialist, Writer, Director, Producer and Stage Manager.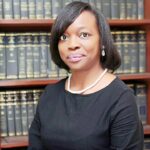 Legal
She is the Principal Partner of Fontini Juris Solicitors with over 16 years' experience in company law and secretarial services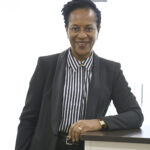 Consultant
she is an accomplished international education consultant with an extensive history of work with organizations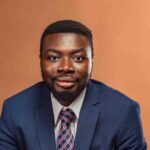 Lawyer
Senior and Managing Partner Certa Legal Services and oversees the growth and performance of the firm.